The Phoenix Business Journal confirms that WWE has reserved the Phoenix Convention Center since(as,like) Fan Axxess sedates for the previous WWE to
Wrestlemania 26
Phoenix's city is very satisfied for this event, in these difficult times for the tourist sector, the mentioned numbers indicate:
* 30,000 persons depositing to * 100,000 visitors of the whole world (65 % of the assistants(attendees) will travel more than 100 miles to come) * The average of stay in the city it(he,she) will be 3 days * $ 30 millions of dollars injected to the local economy
WrestleMania 26 will have since(as,like) there sedates the University of Phoenix Stadium of Glendale, AZ, on March 28, 2010 already the tickets can obtain for wrestlemania 26 But in addition, WWE will present live RAW the following day, from the US Airways Center of Arizona, with an assistance expected from 14,000 persons
A commentary leaves ah this topic and reads the complete Note for which really it(he,she) was interesting you
Since this one is a topic that I am called myself the attention yesterday since yesterday me ocurrio to verify this and since here estan the numbers(figures) it is necessary to mention that this they are numbers(figures) of the year 2005 but that to one that already they are ancient they are something impressive, to see all that every fighter gains(earns).
Batiste: 813,000 $ (Plane tickets of the first class paid every week)
- Big Show: 1,000,000 $ (salary bases)
- Carlito: 319,000 $
- Guy Guerrero: 206,000 $
- Christian - 396,000 $
- Edge: 704,000 $
- John Cena: 1,743,000 $ (Plane tickets of the first class, hotel and terrestrial transport paid every week)
- Randy Orton: 711,000 $ (Plane tickets of the first class paid every week)
- King Mysterio: 414,000 $
Shelton Benjamin: 366,000 $
Triple H: 2,013,000 $ (Permission of use of the JET deprived of the company (10) times a year, Plane tickets of the first class, hotel and terrestrial transport paid every week)
William Regal: 225,000 $
It is necessary to mention that as I said before this this one quoted in 2005 but also it(he,she) does not have what fighters as jonh sups on and triple h do not also gain(earn) for his(her,your) products like shirts, caps etc, and this one quoted what the fighters gain(earn) for events of fight not televised also something that to annex ah this information is to say that there is impressive the quantity that the fighters of the wwe gain(earn) compared with those of other maarcar but also it is necessary to mention that the luchadoresdela wwe almost almost do not have own(proper) life this devido aque the wwe it(he,she) has mas deun program raw every Monday, ecw every Tuesday on Wednesday estan in algun event not televised on Thursday in wwe super stars and on Friday in smackdown and once a month also they fight every Sunday in the payperview of this month
Some time ago corria the rumor that edge tape-worm small injuries due to the exeso of work that habia condition(state) having and already they see now if already I injure seriously and estara was one year.
This way that we conclude cres that it(he,she) is worth a sorrow(sentence) gaining(earning) so much money bearing in mind what has to be done to gain(earn) it???
Is it(he,she) worth a sorrow(sentence) winning so much???
Your commentary leaves ah this so important topic
Abyss commented in an interview in the diary The Sun UK that to received offers for the WWE to leave there and that is grateful for it but that is an Original TNA and that to had(taken) the honor of living through the first Anniversary of the company and that few persons can say it, for this reason says that it(he,she) will not leave of TNA. Also it(he,she) comments that him(her) encataria to fight against Mick Foley some day.
Evan Bourne spoke on that the WWE allows him(her) to use the SSP. " They decided not to punish me for the mistakes of another people. It(he,she) is not colchoneta when you fall down, there are no the second opportunities, you have to fix it "
According to rumors it is said that Eve you should toast not ah condition(state) taking part in fights with the prima donnas this due to the fact that it(he,she) has a small injury in his(her,your) neck and the wwe does not want to lose mas fighters and decidio to leave her to rest a bit let's remember that she(it) does not have great that salio of an injury
It is every one I throw(add) that for his(her,your) return edge sera face or technical they want to say to him(her) since in rl Smackdown of this week said that pelearia with jericho for his(her,your) perfidy also sigh rumors that these two podrian his(her,your) rivalry made grow devido to that the reuperacion of edge this sight for wrestlemania 26 and rumora that these two tendran a combat in wrestlemania.
So(Then,Since) that curious two hardy was recoredemos that matt hardy this one was for an injury and alone jeff still has 3 weeks of contract and already it is almost one I throw(add) that it(he,she) was not renewing or him(her) daran vvacasiones for that say to him(you,them) that jeff already not this one in the plans for August but the channel USA assures that this one in the plans for November?? This way that the one who deals does not stay mas that was waiting for the tre weeks or well not so much only shaft the event of " in the night of champions " and if jeff loses it(he,she) wants to say that if it(he,she) goes away.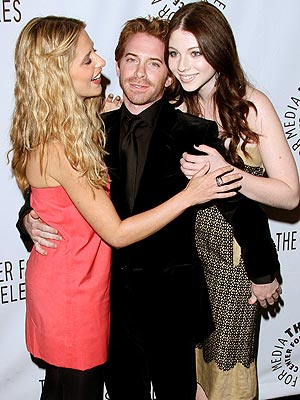 The last MG invited to direct RAW, Seth Green, has commented on his(her,your) impressions(printings) after the conduction(driving) of the program of the Monday night:
" I cannot believe that it has happened, have seen wrestling all my life, this way that to direct RAW was a made dream reality.
Thanks to the whole people that I rest(rely). Not mentire: it(he,she) was incredible to be in the ring with Orton and The Legacy...
It was one of the experiences mas amazing of my life. Solia to practise fighters' movements in the sofa of my house when he was a child, and now I have done it indeed ... incredible. "
Already ah published that in the next days, will be of return to all the House Shows of the WWE, in order to have a history prompt to appear in TV. pue to expecting to be that surprise it(he,she) prepares us the writers of the wwe
According to a news in FPC it is said that this photo is recent and it is supposed that this batiste out of the fights for an injury to one who also can understand that this of vacasiones remember that the rest is basic in a reavilitacion and here batiste meets very liberated of which(whom) quier pressure